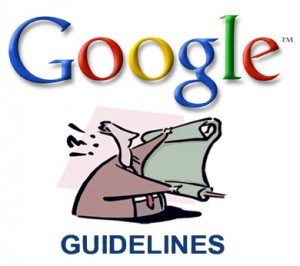 Justamente ayer anunciaban en el blog de Google Webmaster una nueva versión de las Directrices para Webmasters.
La actualización consiste en que los artículos más específicos y más demandados se han reorganizado y ampliado para ofrecer al usuario más información sobre cómo crear sitios web de calidad para Google y para sus clientes. Algunos de estos artículos también se pueden consultar en español:
En la entrada del blog donde anuncian esta actualización reafirman que el mensaje principal de "calidad" no ha cambiado en absoluto. "The main message of our quality guidelines hasn't changed: Focus on the user". Y enfocándose en el usuario han añadido más ejemplos de acciones que se deben evitar para mantener la web correctamente optimizada y adaptada para aparecer en los resultados de búsqueda de Google.
Junto a esto se les han sumado técnicas y herramientas para ayudar al webmaster a llevar a cabo los consejos facilitados por las Directrices para Webmasters.